Ensuring that written words and visual elements in our learning materials reflect the diversity of the pupils in the classroom is key to inclusive learning. This also applies to our digital learning solutions such as Bingel where avatars mirror the diverse representation of our society.
Bingel is a gamified learning platform designed to support the individual learning path of each pupil and enhance inclusiveness. Avatars, displayed right next to the pupils' names, are an important part of Bingel, cheering on pupils after successfully completing an exercise and giving feedback when necessary. They can be modified just as the pupils wish, though more often than not, pupils create them to be similar to their own appearance.
Offering pupils more choices when creating their avatars has many
benefits. Most importantly, their engagement with the materials at hand is shown to increase substantially if they feel represented. We also see it as an important goal to expose all pupils to the diversity of humanity, aiming to reduce stereotypes and prejudices.
Close to 2,000 accessories give pupils a wide variety of choices for identification
Pupils can choose between an avatar with female or male physical characteristics and can alter the skin color, mood, hairstyle, clothes and add different kinds of accessories such as hats, glasses or jewelry. By completing exercises, pupils can earn 'pingping', which they can exchange for accessories of their choice.
Since the introduction of Bingel in 2011, 1,620 accessories have been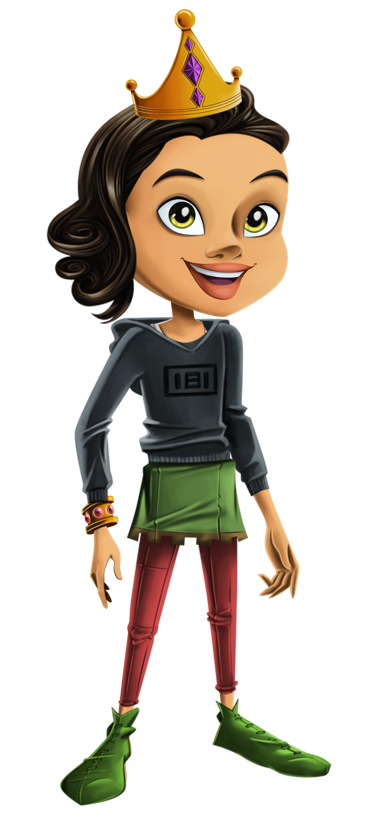 created. Last year, the collection expanded with 400 new accessories. The new additions consist mainly of items that fit certain holidays or themes, such as Halloween, the "World day for cultural diversity" or the "Flemish week against bullying". We also introduced new hairstyles and pupils now have a wide variety of styles to choose from. Aside from this major improvement, the existing items have been adjusted to appear for both the female and male avatars. This way, pupils can express themselves freely without pre-defined categories and stereotypical characteristics.
This article is part of a series introducing examples of products and services from our Learning businesses across Europe. Sanoma aims to develop inclusive learning following Sanoma´s Sustainability Strategy.
Bingel was launched in 2011 by VAN IN, our learning company in Belgium. Thanks to its adaptiveness, Bingel is today widely used across Europe, in the various markets where Sanoma Learning supports students, teachers and schools.